Damaged Goods Press is open for chapbooks and full-length manuscripts by queer and trans identified writers. 
CHAPBOOKS: please submit 20-40 pages of poetry or flash fiction. Flash fiction should be no more than 500 words per story.
FULL-LENGTH MANUSCRIPTS: please submit 60-120 pages of poetry/prose poetry/lyrical essays/hybrid non-fiction.
**The content does not have to be queer or trans related–we like a wide variety of themes and are open to many topics.**
Damaged Goods is a micro-press and will publish  4-5 books a year, so please, submit only your very best, polished work.
We do not charge a reading/submission fee and accept submissions on a rolling basis.
We make every attempt to reply within four (4) months, sometimes it's shorter, sometimes it's longer, but we ALWAYS reply.
Book runs are open-ended.
Payment:
Writers will receive 20 perfect bound copies of their book, with the option to purchase additional copies at cost (meaning we make no money and there are no royalties).
70% of profits from book sales will be paid to the writer on an annual basis via PayPal.**
For an idea of our tastes, please visit Crab Fat Magazine or buy one of our books/anthologies. 
Simultaneous submissions are fine, but please let us know if your work is accepted elsewhere.
Please submit manuscripts through Submittable: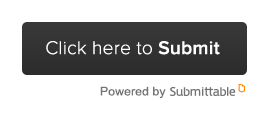 UPDATED 04/27/2017